BOARD OF DIRECTORS
---
Officers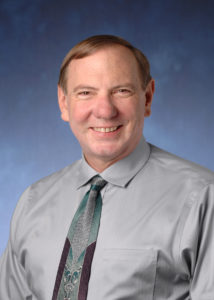 Board Chair
Bruce Wright, CPA
SingerLewak, LLP
Bruce Wright received a BA in Business Administration from San Francisco State University and his CPA license in 1984. He joined Good & Fowler in 1978, and has been a partner since 1986.
Bruce has been a member of the South San Francisco Rotary Club since 1991, and has served on the boards of multiple nonprofit organizations, including South San Francisco Chamber of Commerce, CuriOdyssey, Vallemar PTO, and Rotary Plaza (181 unit low-income senior housing project). He was a Boys & Girls Clubs of North San Mateo County board member from 1992-1994, and returned to the board in 2013. He has been the Club's Board Chair since 2014. What excites Bruce about working with the Club is the chance to make a difference in the community serving youth and giving them opportunities they may not have the chance to get elsewhere. Plus, he says the staff and board are really fun to work with!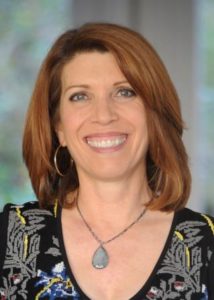 Vice Chair
Melanie Dulbecco
Chief Executive Officer
Torani
Melanie Dulbecco's mantra is "Grow, baby, grow!" That's what she's done for over 20 years as Torani's first outside CEO. Torani, the family-owned maker of café flavors and creative beverage products, has averaged 25% year-over-year revenue growth in the last two decades, and expanded distribution across the U.S. and to more than 50 countries. Unconventional in approach, Melanie and the Torani team blend small company agility with robust strategic methodologies for breakthrough innovation and growth. Their focus is on building a lasting business with a palpable company culture, strong partnerships, and "wow" products. And whether it's joining Torani's flash mob at San Francisco's North Beach Parade, or creating random acts of flavor in the office or the community, she's all in. Melanie loves that the company's products help people to connect, and believes creating drinks with Torani products gives the world a reason to share a moment of joy with family and friends. Melanie is a graduate of UC Berkeley and the Stanford Graduate School of Business, and lives in San Francisco. She's especially proud of her daughter, Sammy, who has just begun teaching elementary school.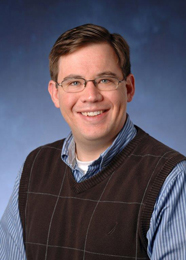 Treasurer
Grant Lautz, CPA
SingerLewak, LLP

Grant Lautz received a BA in Economics with a minor in Accounting from the University of California at Los Angeles and his CPA license in 2010. He joined Good & Fowler in 2014 and works primarily with nonprofit and government audits, with over 8 years of experience in public accounting.
Born and raised in the East Bay, Grant returned to the Bay Area in 2012 and currently lives in San Bruno. He has served on several nonprofit Boards before joining Boys & Girls Club of North San Mateo, and looks forward to serving on the Board to help foster a community where all students have a safe, healthy and supportive learning environment.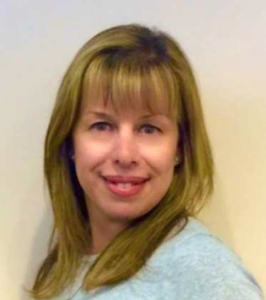 Secretary
Christina Pels-Martinez
Regional Bank President, Mid Valley Bay
Wells Fargo
Christina Pels-Martinez is Vice President and Area President for the Peninsula Market in Wells Fargo's Greater San Francisco Region. In her role, she is responsible for 34 branches in the Peninsula and more than 500 team members. Christina has been with Wells Fargo for 25 years and began her career as a teller. Throughout her career at the bank, she has held a number of positions including banker, service manager, assistant manager, branch manager and district manger.
Christina is happily married to her husband of 15 years and is a proud mother of two amazing boys. She is passionate about helping the community, especially when it comes to helping children thrive. Christina earned her Undergraduate Degree in English and Graduate Degree in Business at San Francisco State University.
Members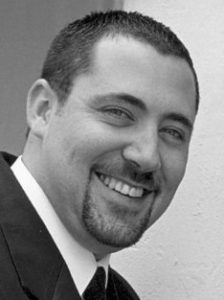 Marc Colombo
Director of Field Operations
Comcast Corporation
Marc Colombo is a long-time resident of South San Francisco, and was a member of the Orange Park Clubhouse during his youth. He's been in the telecommunications industry for 30 years, and is currently the Senior Director of Field Operations for Comcast's California Region, overseeing more than 2,500 employees and business partners. He is also the partner of iPrivè, a popular modern sushi restaurant in Burlingame.
Marc has been married for four years to his wife Susan, and is the proud father of a 17-month old daughter. He loves giving back to the community and is especially happy to be a part of the Boys & Girls Clubs of North San Mateo County.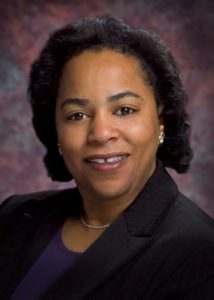 Vickie Flores
Chief Executive Officer 
Final Key Consulting
Vickie's family has lived in Pacifica for over 48 years. They were here even before the famous Pacifica pier was built. There were less than one thousand residents in this city. She went to grade school at Sharp Park School (which is now called Ingrid B Lacey) where she played in the band and participated in the Junior Olympics each year. She attended high school at Oceana where she played on the basketball and volleyball teams. She was the opening general manager at the Taco Bell on the beach in Linda Mar and the Denny's restaurant that everyone misses so much. She attended the University of Phoenix. She has worked for organizations such as Magma Design Automation, Adaptec and Goldman Sachs.
She was the recent CEO for one and half years of the Pacifica Chamber of Commerce and She is  currently the CEO of Final Key Consulting. A technology business specializing in Microsoft CRM implementations, website development and organizational change management. She also has a background in Technology, Sales, Marketing and Finance.
She has always had a special interest in supporting all the children of Pacifica. She was principle for the day at Cabrillo School, she has participated in the Senior Exhibition Day at Oceana High School, but has taken a real interest in supporting the Boys & Girls Club of Pacifica. After visiting the facility for the first time and seeing the organization in action with all those kids it really touched her heart. She then attended an event in South City where she could hear firsthand from a student who started off with the Boys & Girls Club as a very shy individual and has come out of her shell and is now she is the first one in her family to be on her way to college. Understanding the challenges of keeping a non-profit organization afloat she commends this organization for working with the children of this community and showing a true dedication to their future.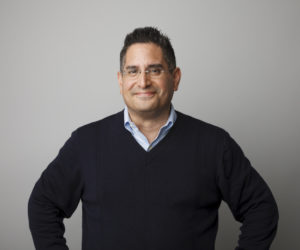 Alberto Medina
Controller and Risk Manager
Wilson Meany
Alberto Medina is currently the Controller and a Senior Vice President with Wilson Meany L.P., a regional real estate development and property management firm. Mr. Medina has over 25 years of experience in the real estate industry where his focus is on finance and risk management. Prior to joining the Wilson family of companies; he worked at the Swig Company, Hollis & Associates, and Diversified Investment and Management Company. He is the Co-Chair of the Capital Markets Committee of the Urban Land Institute's (ULI) San Francisco Regional Council, a member of San Francisco Planning and Urban Research (SPUR), and a Board candidate for Latinos in Finance.
Mr. Medina received an AB in Quantitative Economics from Stanford University. He later earned an MBA from UC Berkeley's Haas School of Business. His personal interests range from international/independent cinema to professional boxing. He is proud to call the Peninsula his home, where he lives with his wife and two children.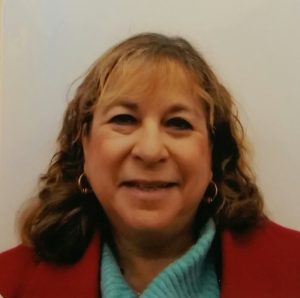 Marilyn Richardson
Retired (Sales)
Marilyn Richardson has been a board member of Boys & Girls Clubs of North San Mateo County since 2011. She received her BA in 1971 from College of City of New York, and her M.A. in 1973 from University of Wisconsin, Madison. She taught history at Cuyahoga Community College in Cleveland, OH.
Married with one child, Marilyn retired from a career in sales in 2009. She is currently the Membership Vice President and on the Board of Directors for the Pacifica Branch of the American Association of University Women (AAUW). She is also an active member of the Pacifica Historical Society and has delivered for Meals on Wheels in Pacifica since 2009.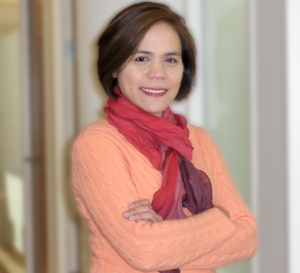 Elinore Robey
Director of Programs, Community Service
Charles Schwab
Elinore leads Charles Schwab's strategic philanthropy, corporate grant making and community involvement programs nationwide. Her work includes directing the Foundation's key national partnerships and financial literacy initiatives such as Money Matters: Make It Count program, the Foundation's teen financial education program and long-standing collaborative initiative with Boys and Girls Clubs of America.
She is a 22-year veteran at Schwab in various roles and functions with the last 17 years being at her current position. Prior to Schwab, she was with Bank of America's Operations Center in San Francisco for almost 5 years.
She earned her BS in Marketing Management from De La Salle University in Manila, Philippines and did some post-graduate work towards her MBA at San Francisco State University. Elinore is a former Board Member of The Women's Building in San Francisco and a graduate of Coro Northern California's Community Fellows Program. She is passionate about creating social change, learning about different cultures and people and traveling the world with her family.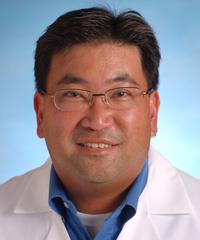 Kenneth Shigematsu, LCSW
Director of Psychiatry
Kaiser Permanente South San Francisco
Born and raised in Honolulu, HI. Before moving to California, Ken worked in a variety of roles; legislative analyst for the Hawaii State Senate Judiciary Committee, HIV health educator at the University of Hawaii, manager for a homeless youth and sex industry worker outreach program. After moving to California, he continued his work in non-profits, with homeless youth at the Bill Wilson Center in Santa Clara. I then became a manager for the San Francisco AIDS Foundation leading the Financial Benefits and the Women/Family Programs.
Ken started at Kaiser Permanente South San Francisco in 1997 and currently serves as the Director of Psychiatry and provides patient care as a psychotherapist. One of his favorite endeavors is a monthly consultative meeting with BGCNSMC managers to support their work with the members. Ken received his Bachelor's and Master's degrees in Social Work from the University of Hawaii. He is licensed to practice in California and Hawaii. Most recently he served on the Board of Directors at Communities  Overcoming Relationship Abuse (CORA) 2013-2016, the final year as Board Chair. Ken lives in San Bruno with his husband and 2 dogs that rule the house.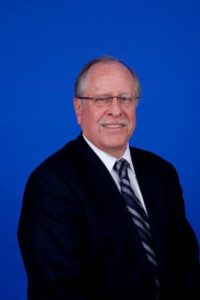 Gary C. Simms
Retired (Kaiser Permanente)
Gary Simms retired from Kaiser Hospital South San Francisco as the Support Services Administrator in October 2015. During Gary's time at Kaiser he was responsible for all the non-clinical ancillary departments in the hospital including Engineering, Environmental Services, Security, etc. He oversaw construction and maintenance projects for the facility and campus. Prior to joining Kaiser in 2010 Gary held numerous positions in Daughters of Charity and Catholic Healthcare West hospitals from 1987 through 2009. Gary joined Seton Medical Center in 1987 as the first Executive Director of the San Francisco Heart Institute. Following that role he held positions in Facilities Management and Physician Relations. His most recent position at Seton Medical Center was as the Director of Facilities and Physician Relations.
Prior to hospital administration Gary worked for the American Heart Association cumulating as Executive Vice President, California Affiliate. As a community member Gary currently sits on the Skyline College President's Council Breakfast Committee and is the Chairman of the Advisory Council for RotaCare, Daly City. Gary holds a BA in Public Administration from San Diego State University and a Masters in Public Administration from the University of Southern California.