JOIN OUR TEAM
---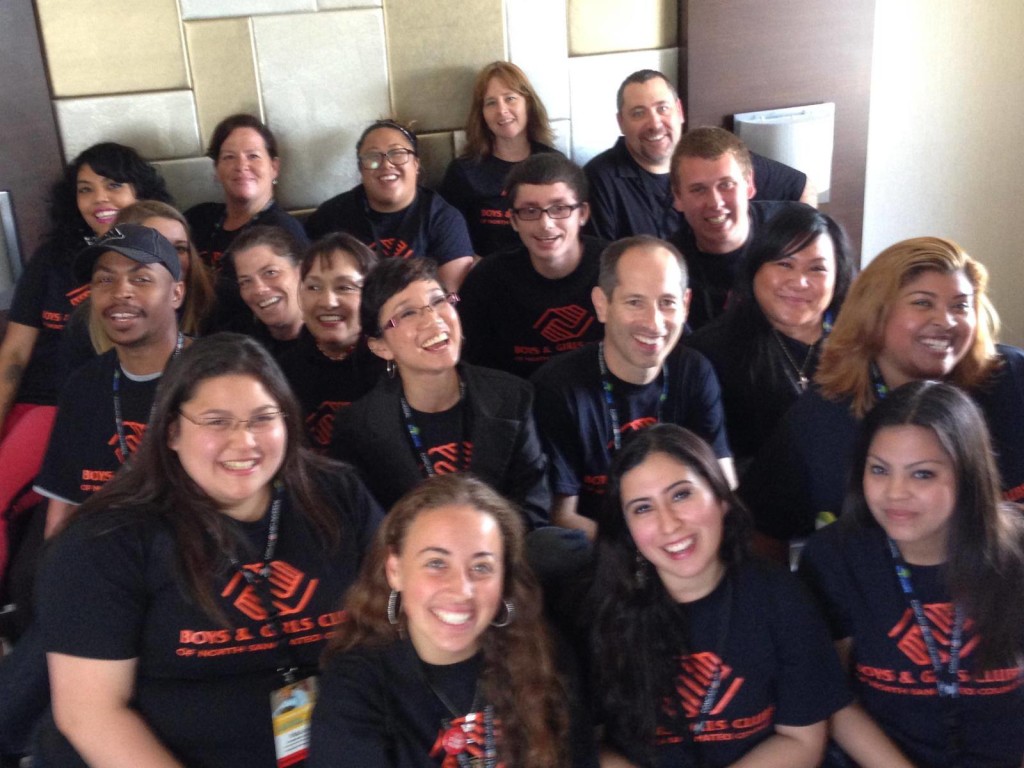 Boys & Girls Clubs of North San Mateo County has been a vibrant community resource for sixty-five years. We are open "when kids need us most" including after school, on most school holidays, and during the summer. We offer safe places where young people can learn, grow, and succeed.
We're currently seeking people to join our team! Outstanding candidates will be passionate about youth development, eager to share their interests and talents, and willing to support and nurture youth in a dynamic, fast-paced environment.
For more information about job openings, contact Human Resources (hr@theclubs.org). Boys & Girls Clubs of North San Mateo County is an equal opportunity provider and employer.
---
Available Positions
Van Drivers | Orange Park Clubhouse – Contract Position
Van Driver | Yosemite Drive Clubhouses – Contract Position
---
BGCNSMC CORE VALUES
Our core values help describe what makes the Club a unique and special place to work. These values are core to the way all of us work to achieve the Club's mission and aspirations. The Club's core values are a part of its culture, but they do not define the culture. Our culture is a shared system of values, beliefs and behaviors that collectively determine how things are done in our organization; it includes but is not limited to values. The two align to reinforce each other.
1. Integrity and Transparency
We conduct our business with honesty and integrity without compromising the truth. We are committed to open, honest, direct, and timely communication; we give due respect to self and others, and maintain a positive environment of team work and growth.
2. Pursue Excellence
We set the bar at providing the highest quality club experience and achieving excellence each day. We cultivate a commitment to excellence and the discipline to continually improve in our daily pursuit of excellence.
3. Proactive Collaboration
We work collaboratively both inside and outside of the Club to avoid reinventing the wheel and to accomplish more than what is possible in a vacuum. We recognize that optimizing our impact happens when we leverage diverse backgrounds, unique contributions, and many perspectives.
4. Unconditional Ownership
We own individual and group accountability for program quality, rigorous assessment, results, actions, and decisions without excuses. We hold ourselves accountable to measurable outcomes as a foundation of our work.
5. Follow Through
Talking the talk is good, but walking the walk is critical. We strive to transform plans to practice through carefully planned, sequenced, and well-executed goals, strategies and actions.
6. People Power
We invest in our staff; our people power our mission; we are committed to providing a safe and stimulating environment, and the resources to strengthen leadership, professional development, and build capacity to drive quality, satisfaction, and increased impact.
7. Finding Fun and Work Life Balance
The work that we do is very rewarding and challenging. We work hard and play hard. Maintaining a healthy work and life balance keeps us grounded in the work. It is important to have fun and celebrate small successes in our journey to achieve big; we spend time outside of work doing things that fuel our passions.
JOIN US!