This week, Pacifica Boys & Girls Club families and friends gathered from the Pacifica Chamber of Commerce's Ribbon Cutting Ceremony unveiling the new mural at the Yosemite Dr. Clubhouse. A community fixture for over forty years, the Yosemite Dr. Clubhouse serves over 100 kids each year.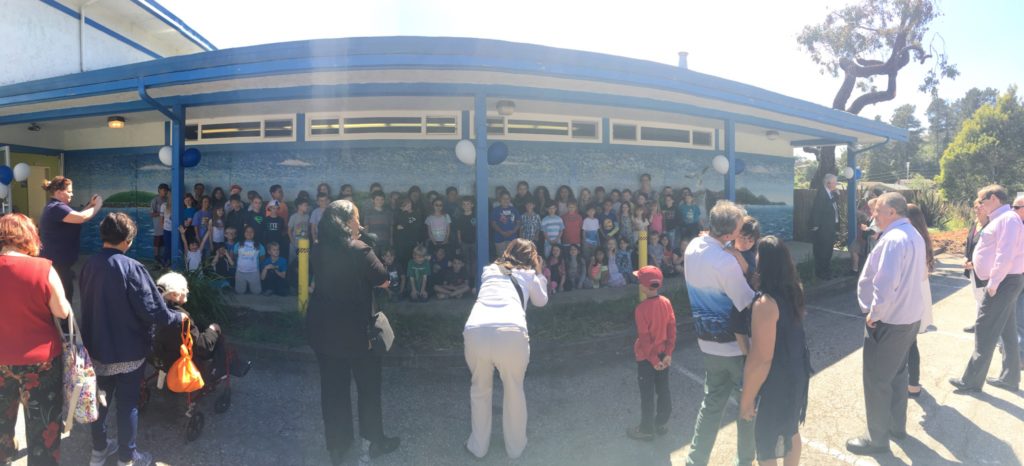 The project is an important one in many ways, as Club CEO Aubrey Merriman says:
On behalf of the local Boys & Girls Club here in Pacifica, I am so grateful and exited to be able to engage with such a close-knit and responsive community like Pacifica. Our Club kids are why we exist. People and organizations the Pacifica Tribune, the Pacifica Chamber of Commerce, Vickie Flores, who spearheaded this project, Jeffrey Wong, the artist behind this incredible mural and the Pacifica community are how we exist.

This mural signifies a refresh of NOT only the appearance of the club, but also how we hope to partner with the community to remain relevant, responsive, and ready to scale our impact. This mural project also creates a something special that our members and the community can enjoy for many years.
Thank you to everyone who helped make this possible, and be sure to visit the new mural!