Attention: As of March 14, 2017, access to Parent Portal has been restored and Summer Camp registration is now open. We apologize for the inconvenience, and thank you for your patience. 
---
The Club is now enrolling for the South San Francisco Summer Day Camp, which will be held at Orange Park Clubhouse between Monday, June 5th and Friday, August 4th. To register, visit the Club's online Parent Portal, or follow the links below for more information.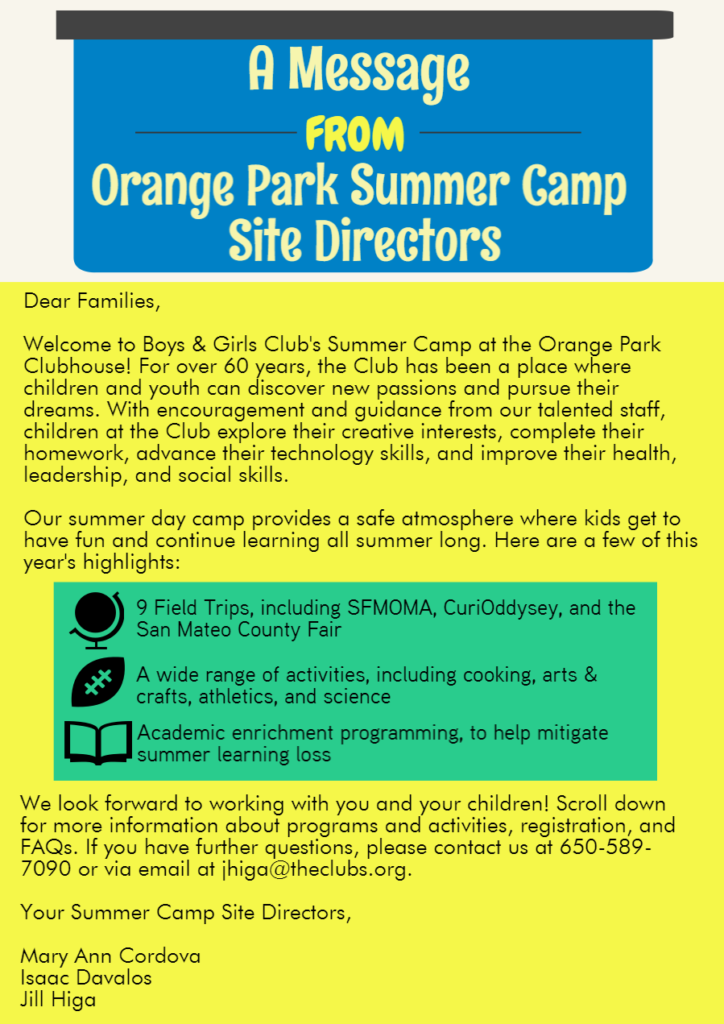 To learn more about registration and fees, programs and schedules, and frequently asked questions, click through the links below.