SENIOR LEADERSHIP TEAM
---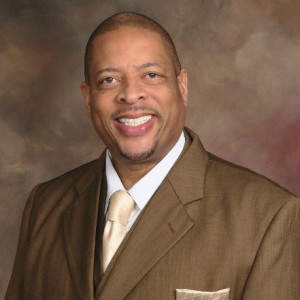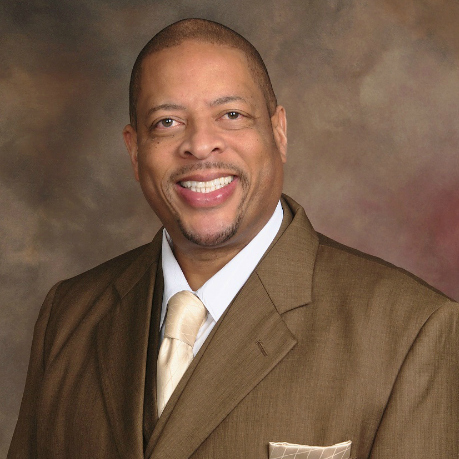 Aubrey Merriman
Chief Executive Officer
Aubrey Merriman is a proven leader who is known for his compassion, vision and significant accomplishments. Aubrey brings to the Club a wealth of skills and expertise gained over the course of an exemplary career in nonprofit management, as well as demonstrated passion for the Boys & Girls Club Movement, borne out of his upbringing as a Club kid and former Youth of the Year.
Before his appointment of Chief Executive Officer, Aubrey was the Executive Director of Summer Search Silicon Valley from 2013-2015. Prior to this role, Aubrey spent over twelve years with Special Olympics Northern California. Aubrey was one of 15 researchers from throughout the country selected to attend the prestigious Community Fellows Program at the Massachusetts Institute of Technology. Aubrey later moved to the Bay Area and accepted the Executive Director's position with Camp Fire in 1999. In 2001, Aubrey accepted the position as the Silicon Valley Regional Vice President for Special Olympics Northern California and Nevada. Aubrey worked his way up to Chief Development Officer managing local vision, field offices, resource development programs and initiatives throughout Northern California and Nevada. Aubrey graduated summa cum laude from Hawaii Pacific University with a BA in psychology and graduated summa cum laude from the University of Hawaii with an MSW.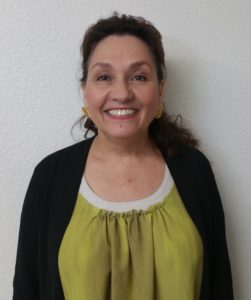 Bernadine Morrison
Director of Operations 
Program Administration
Bernadine Morrison has worked as Director of Operations since 2009, overseeing facilities management and accounting for all six clubhouse sites. Prior to joining Boys & Girls Clubs of North San Mateo County, she spent over fifteen years at Mid-Peninsula Boys & Girls Clubs, filling a wide variety of roles including membership, finance, and bookkeeping.  Bernadine's passion for working at the Club stems in part from her childhood growing up in the projects in San Francisco, where she and her siblings didn't have a safe place to go during out-of-school time. For Bernadine, that experience underscores the importance of the Club's mission, and her role in bringing that mission to fruition.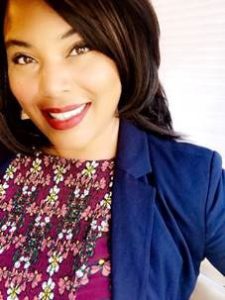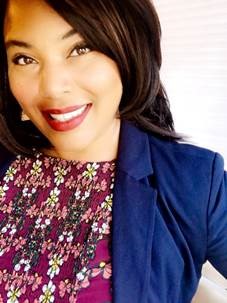 Stephanie N. Rivers
Director of Development
New to the Bay Area, Stephanie N. Rivers brings a wealth of experience in nonprofit fundraising, marketing, and program development, as well as an unwavering passion and commitment to the Boys & Girls Club Movement.  Stephanie has spent her entire career developing partnerships and resources for nonprofits and notable campaigns.  She began as a political operative for several national and local campaigns in Oklahoma, Georgia and New York.  Following college, Stephanie spent 10 years in New York City, working for large and small nonprofit development shops in a variety of sectors (international, education, social services & the arts). Stephanie is known for building fundraising programs from the ground up and taking stagnant organizations to the next level. Most recently, Stephanie relocated back to Oklahoma, where she joined the Movement as the Director of Development with the Boys & Girls Clubs of Oklahoma County. Stephanie increased revenues for the Club's three major events and worked with the team on  the Club's second major comprehensive campaign. Stephanie received her BA from the University of Oklahoma in Communications. She is a member of the Association of Fundraising Professionals and is currently working on obtaining CFRE credentials and a Certificate in Nonprofit Management from University of Illinois.
PROGRAM SERVICES LEADERSHIP TEAM
---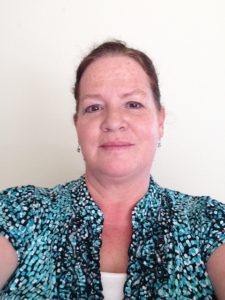 Denise Morris
Pacifica Area Director
Denise Morris began her career at the Club in August 2007 as site director of the Ingrid B. Lacy middle School Clubhouse. Later, she was promoted to Pacifica Area Director, overseeing the Pacifica Yosemite and IBL Clubhouses.
Before coming to the Club, Denise earned a BA in Business Administration and Marketing from San Francisco State University, and minored in in Sociology.
Denise's favorite thing about the Club is being part of a team that enjoys working with kids, teaching them to learn, inspire creativity, and have fun.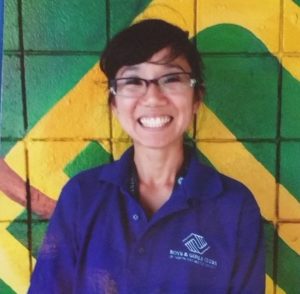 Jill Higa
South San Francisco Area Director
Jill Higa has been working with kids for over 10 years, beginning with the Honolulu Community Action Program (HCAP) HeadStart Program, City and County of Honolulu Parks and Recreation, and the K-1st Grade PE program at August Ahrens Elementary School in Hawaii.
In 2007, Jill moved to California and joined Boys & Girls Clubs of North San Mateo County as Education Director. In 2015, she became Area Director of the South San Francisco clubhouses. Jill received a BA in Art from the University of Hawaii, and a minor in Women's Studies.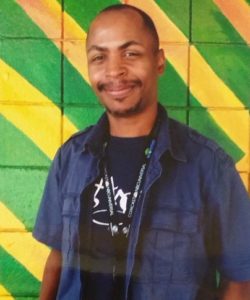 Sidney Irvine
Orange Park Clubhouse
Director, Computer Clubhouse
Sidney Irvine has been with BGCNSMC since 2009. He has worked with Clubhouse Network (aka Intel Computer Clubhouse) program since 2003 for the eEquality, Little Haiti Housing Association and the YWCA, both in Miami, Florida.  Sidney directs all programming and activities for the Computer Clubhouse at the Orange Park Clubhouse in South San Francisco, and he provides guidance for the Rent-A-Center technology center at the Pacifica Yosemite Clubhouse. His prior experience includes a number of years in radio, computer support, visual arts, and program coordination, primarily with non-profit organizations serving youth.  Sidney received a Master's degree in Communications / Interactive Media  and a Bachelor's degree in Communications / Audio Production with a Minor in Film, both from Ohio University.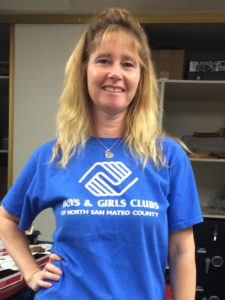 Shellie Occhipinti
Site Director, Sunshine Gardens Elementary School Clubhouse
Shellie Occhipinti's career at Boys and Girls Clubs of North San Mateo County began in 1996 as the Art Director at the Pacifica Yosemite Drive Clubhouse, where her eight-year old daughter and six-year old son were members.
With over 20 years of experience working with kids, Shellie has served as site director of both the Pacifica Yosemite Drive Clubhouse (1998-2000) and Ingrid B. Lacy Middle School Clubhouse (2000-2007), as well as site director of the Sunshine Gardens Elementary School Clubhouse. Shellie has also been deeply involved with the Club's Bingo program, working as a seller from 1998-2014, and as Bingo Program Coordinator from 2014-Present.
Shellie received a certificate in Early Childhood Education from Skyline College in 2007. Her specialties are the arts, and health and nutrition. For her, the most rewarding part of working at the Club is the ability to enrich the lives of young people and watch them mature into young adults. She is also proud that in 2016, her grandson became a member of the Pacifica Yosemite Drive Clubhouse, making him a second-generation Club kid!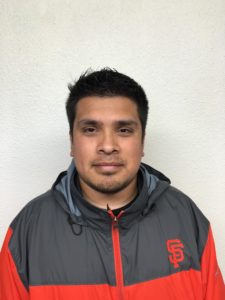 Isaac Davalos
Site Director, Paradise Valley Clubhouse
Isaac Davalos has been with the Club since 2006. During his Club career he has worked as a program assistant, athletic director, and, since 2011, Site Director of the Paradise Valley Clubhouse.
Isaac has completed an AA Business Administration at Skyline College and is working towards a BA in Business Administration at San Francisco State University.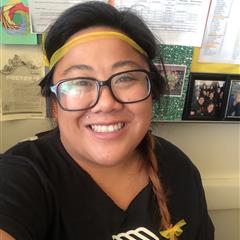 Mary Ann Cordova
Teen Director
Mary Ann joined Boys and Girls Club of North San Mateo County in 2013. She's previously worked in youth and family support services for over 10 years in various nonprofits in the Bay Area as a coordinator. She started at the Club as an Education Coordinator at Sunshine Gardens Clubhouse and is now currently working with middle school youth as the Site Director for the Alta Loma Middle School Clubhouse. She earned her B.A in Social Science from San Jose State University, minoring in as many History subjects as she could. She states that studying a summer abroad in South Korea was her most memorable college experience and hopes to continue to travel to different places as much as she can. In her free time, you can find her reading and wandering around, looking for adventures in San Francisco. Mary Ann's favorite thing about working at the Club is seeing how members take ownership of their space and their experiences.  Our members, she writes, "respect the Club and all that it comes with it… the staff, each other, the books, the desks, the TV, the pool table and the games."