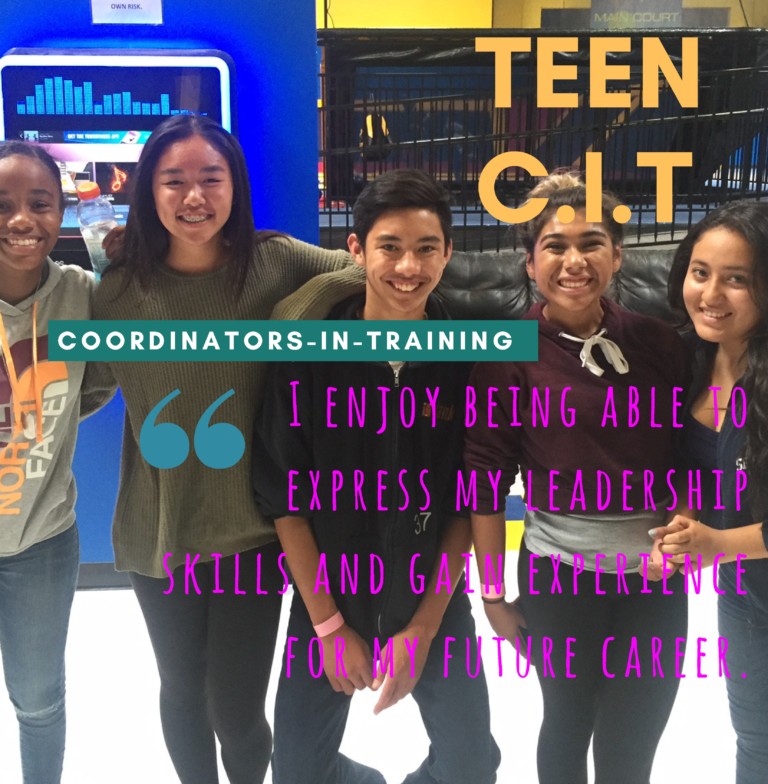 The Club is now accepting applications for the Coordinators-in-Training program for high school students ages 15-19 years old.
CITs are an integral part of the Club's Summer Camp, assisting Boys & Girls Club staff with programs and helping to lead activities, games, sports, arts/crafts, and field trips to various locations.
CITs become members of the Boys & Girls Club and will also participate in workshops, on-site training and social time in our Boys & Girls Club Teen Center throughout the duration of their service. This is an opportunity for teens to gain valuable on-the-job experience, skills and knowledge as well as meeting other teens.
Teens age 16 – 19 can apply for one of our stipend positions. Teens may be eligible to receive a stipend of up to $100/per session. Those who qualify and commit to the whole summer may receive a $600 stipend.*
To learn more, download the application packet, or contact Mary Ann Cordova, Teen Program Director, at mcordova@theclubs.org.
*Please note: Not all Teens ages 16- 19 will receive a stipend. The position CIT II does not guarantee a stipend.